Tummy tuck
A protruding abdomen as a result of weak abdominal muscles, weight gain or pregnancy are conditions that cause distress to thousands of people. This condition does not respond well to diet or exercise because the skin and underlying muscles have been stretched.
Abdominoplasty is not a substitute for weight loss. The objective of the surgery is to improve the contour of the body by flattening and narrowing the abdomen. The best candidate for the surgery is the individual who is of normal weight but who has weak abdominal muscles and excess skin and fat. Age, obesity and smoking habits are some of the factors the physician considers when evaluating a candidate for this procedure.

Before Tummy Tuck Surgery
Prior to surgery, a medical history is taken in order to evaluate the general health of the patient. A careful examination is also conducted. The physician and patient discuss the type of anesthesia, the procedure, and scar size, size location, possible risks, and complications. Pre-operative instructions may include the elimination of certain drugs and smoking habits.
The American Journal Of  Cosmetic Surgery
The art of cosmetic surgery is continuously evolving as practitioners continue to create more efficient, technically sound procedures that not only minimize complications but also maximize aesthetically pleasing outcomes. One such new device is Dr. Fardad's Umbilical Locator that was designed to simplify umbilical transposition in abdominal surgeries in both cosmetic and reconstructive fields.
If you have a question or wish to schedule a free, no obligations, consultation please give us a call at (310) 360-0504 or schedule an appointment below.
Tummy Tuck Before & After Pictures
(Please note that results may vary from patient to patient)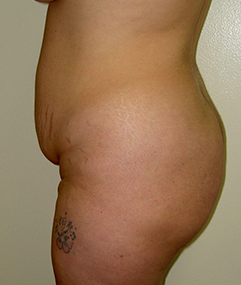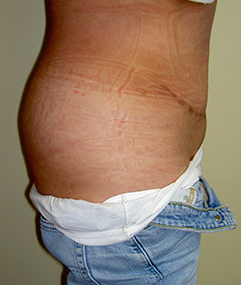 Surgical Procedures
& Other Treatments
Welcome to Beverly Hills Cosmetic Surgical Group.
Beauty is our Practice.