Breast Reduction
Very often women with unusually large, sagging, or uneven breasts are dissatisfied with their physical appearance. Majority experience pain or discomfort from the sheer weight of their breast and pressure of brassiere straps on their shoulders. Large breasts can hamper a woman's physical activities and make it difficult to find properly fitting clothes, particularly brassieres or participate in sports or certain physical activities. This surgery is designed to improve the body contour, reduce pain and make the individual more comfortable when engaging in physical activities.

Before breast reduction surgery
Prior to surgery, a medical history is taken in order to evaluate the general health of the patient. The breasts themselves are then examined thoroughly to determine the most effective surgical approach. The physician describes the type of anesthesia to be used, the procedure, scar placement, extent of scaring, what results might realistically be expected, possible risks and complications. Pre-operative instructions may include the elimination of certain drugs, smoking habits and mammograms (breast x-ray).
The breast reduction procedure
(Please note that results may vary from patient to patient)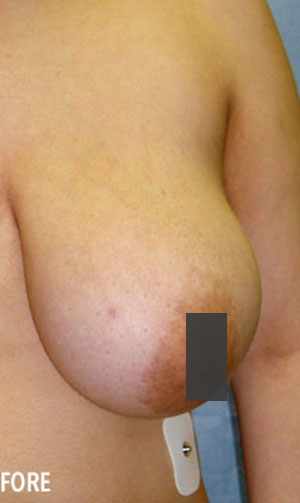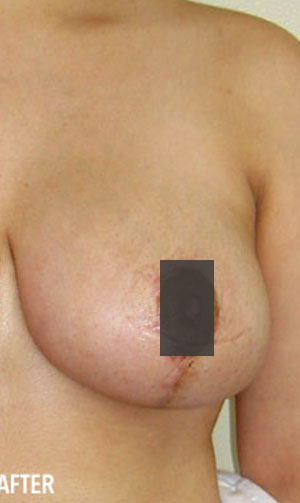 Surgical Procedures
& Other Treatments
Welcome to Beverly Hills Cosmetic Surgical Group.
Beauty is our Practice.