MinoxiProGrow
MinoxiProGrow is a specially formulated blend of Minoxidil and Argan oil to give appearance of healthier and fuller looking hair.  It is used as a topical solution and is applied to the scalp twice a day.  It takes time for hair to regrow.  On average it takes about 2-3 months to see the benefits of MinoxiProGrow.

MinoxiProGrow is offered in two different strengths. More concentrated formula is created for men.  It has been shown that it may increase facial hair growth, even though it is applied on the scalp. Women formula is especially created to minimize facial hair growth.
Minoxidil was first introduced as an antihypertension medication and it was discovered that a common adverse event is hypertrichosis.  Minoxidil solution is used to help hair growth in cases of male pattern baldness or thinning hair, however it is not used for baldness at the front of the scalp or receding hairline in men.  Although it has been used for several decades, the exact mechanism for hair stimulation is not fully known.
Minoxidil
Topical Minoxidil has been approved by FDA for treatment of Androgenetic Alopecia (male pattern baldness) and female pattern hair loss.  It is also used as off-label for other disorders such as: Alopecia areata, beard enhancement, central centrifugal cicatricial alopecia, chemotherapy induced alopecia, eyebrow enhancement, telogen effluvium and frontal fibrosing alopecia.
Topically applied minoxidil is generally well tolerated, however like all medications there are some side effects associated with short- and long-term use.  Common side effects include itching of the eye, itching, redness or irritation at the treated area and increased unwanted hair growth on other body areas.  Less common side effects such as rash, difficulty breathing, swelling of the mouth, face, lips and tongue, dizziness, chest pain and headaches have been reported.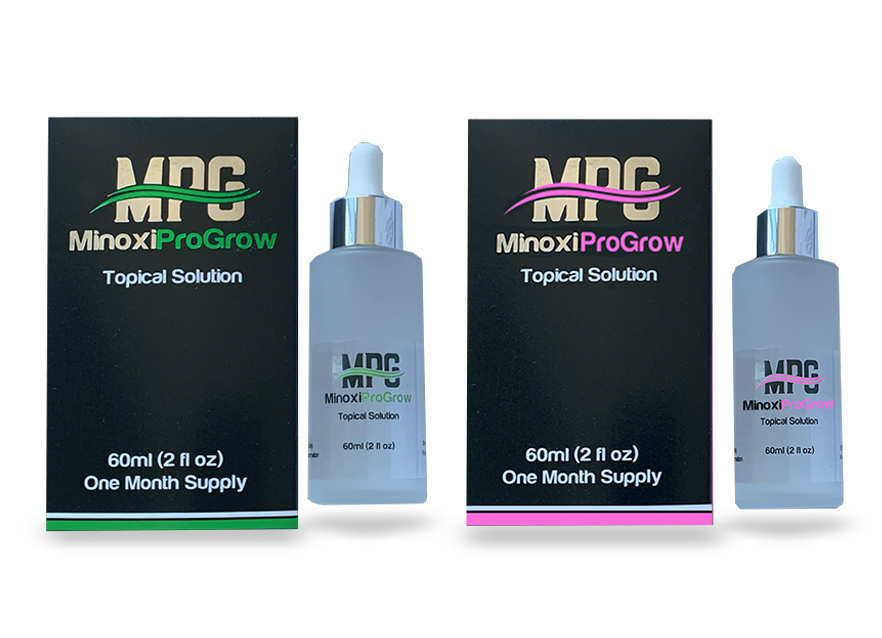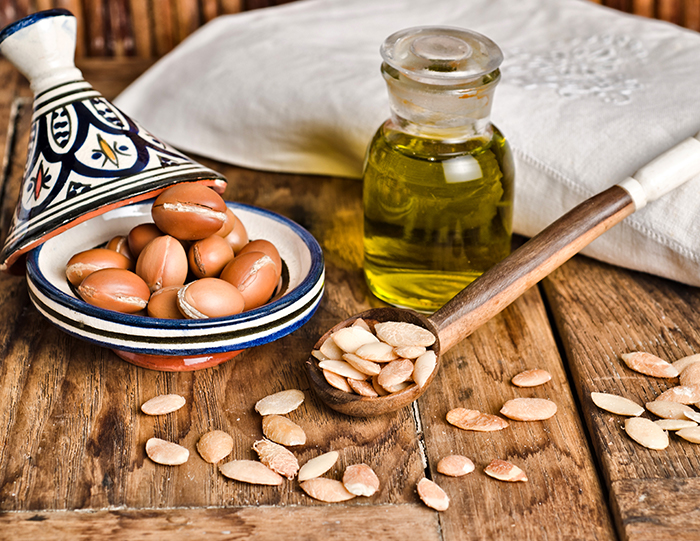 Argan Oil
Argan oil is rich in essential nutrients, antioxidants and anti-inflammatory compounds which has been shown to promote cell production as well as healthy skin and scalp.  Use of Argan oil has been shown to promote appearance of thicker and healthier hair and possible increased hair growth.
Argan oil is known to be one of the rarest and most expensive oils in the world. It is derived from the kernels found within the Argan nut found mostly in the southwestern region of morocco.  The oil is packed with vitamin A, E, which can help to improve the health and hydration of follicles.
Topical application is tolerated very well with minimal to no side effects reported. Since Argan oil doesn't clog pores and the oleic and linoleic acids, it can help balance the skin. Addition of Argan oil to MinoxiProGrow can reduce scalp irritation which can be caused by Minoxidil.
For pricing and special package deals
For pricing and special package deals contact Beverly Hills Cosmetic Surgical Group at (310) 360-0504 or MinoxiProGrow at (310) 747-4769.
Email – MinoxiProGrow@gmail.com